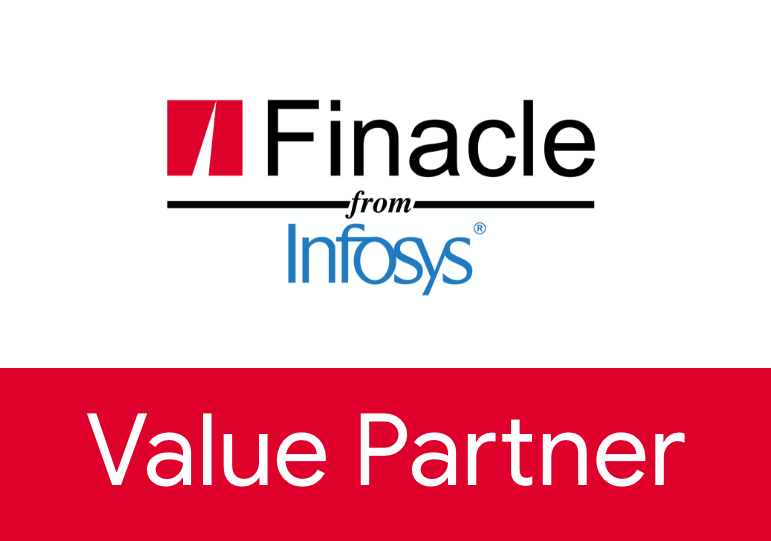 CORE BANKING OFFERING:
Modus has strong credentials in the area of core banking implementation, especially Finacle Core Banking solution from Infosys. Modus enjoys "Finacle Value Partner" status from Infosys and we are highly recommended by Infosys as Finacle Core Banking Services provider and Digital Banking Solution provider. The long-standing partnership with Infosys helps Modus to smoothly execute the implementation without much struggle. Modus history of working with the product over a decade in the areas of Finacle product development, Finacle product testing and Finacle core banking implementation.
Partner Led Delivery model from Infosys:
Infosys identifies Modus as a partner company who can lead the Finacle Core banking solution implementation in a bank.
Modus has proved the capability on the ground multiple times. Modus has experienced and trained talents who can drive various tracks in the core banking software transformation program. Modus is equipped with even program management professionals for such programs.
Modus works very closely with Infosys and the bank business and IT leads to execute such programs. Modus management consultants have the experience and capability to manage core banking systems for the stakeholders, integrate services, align program objectives and execute the program.
Modus has many program managers with more than decade of experiences in the core banking services domain. Modus has specific skillsets like data migration experts, integration architects, customization experts, technical support experts, product functional experts, product technical experts etc.